It's Your Choice Capital Appeal  – £250,000 in 250 Days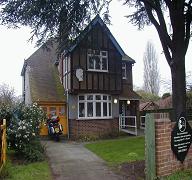 Key Facts about It's Your Choice:
established in 1987
based at 37 Salisbury Road, Totton since 1997
provides free, confidential information, advice and guidance
reached 3500 young people aged 11-19 last year
Without our base at Totton, many young people would not be able to access the facilities (such as a place to wash their clothes or have a hot meal) or support we offer. Our building provides a central point for many of our other locations and enables us to provide a much needed service.
This year, Hampshire County Council has declared the property as surplus to requirements. The Council rejected an application for a community asset transfer of the building, instead valuing the house at £250,000. We have obtained an agreement to have preferred purchaser status until the expiry of the lease, which has been extended to March 2017.
Although we have been applying for grants, our government funding has reduced by 80% since 2014/15. Whilst we have managed to raise the money to continue our services and develop new ideas, we are looking for further support from the Hampshire community to purchase the building.
---
If you would like more information, or to support our appeal, please email: chris.carey@iyc.org.uk
---
If you would like to make a donation to our "£250k in 250" campaign please follow the link below.
Please write "Capital Appeal" in the donation message box so we can ensure you donation is allocated correctly.