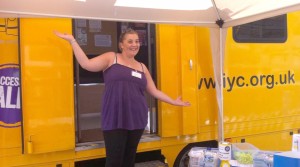 Job Vacancies
Part Time Youth Advisor
We are seeking a qualified and experienced youth worker who is interested in working, part-time to join our committed and friendly team  and help us deliver information, advice, guidance (IAG), through our afternoon support centres, group work in schools, and casework to support and meet the varying needs of young people aged 11-25 years
For more details of this position please see the job advertisement and application pack
---
Volunteering opportunities
We are currently seeking:
Volunteer Qualified Counsellors (Diploma or above)
Placement Counsellors (who must have completed 75% of their hours before interview date, October 2018)
For more information about these roles please see the job application and application pack.
Why volunteer for It's Your Choice?
Great volunteers are the backbone of any successful charity and we value everything that our dedicated volunteers do. In fact, many of our paid staff volunteer for other causes outside of work so we can all appreciate the value of someone giving up their time for free.
Why volunteer for It's Your Choice.
---
If you have any further questions about the above opportunities please email
Jackie Griffin-Lisney
alternatively you may call the Main Office on 023 8086 4231.